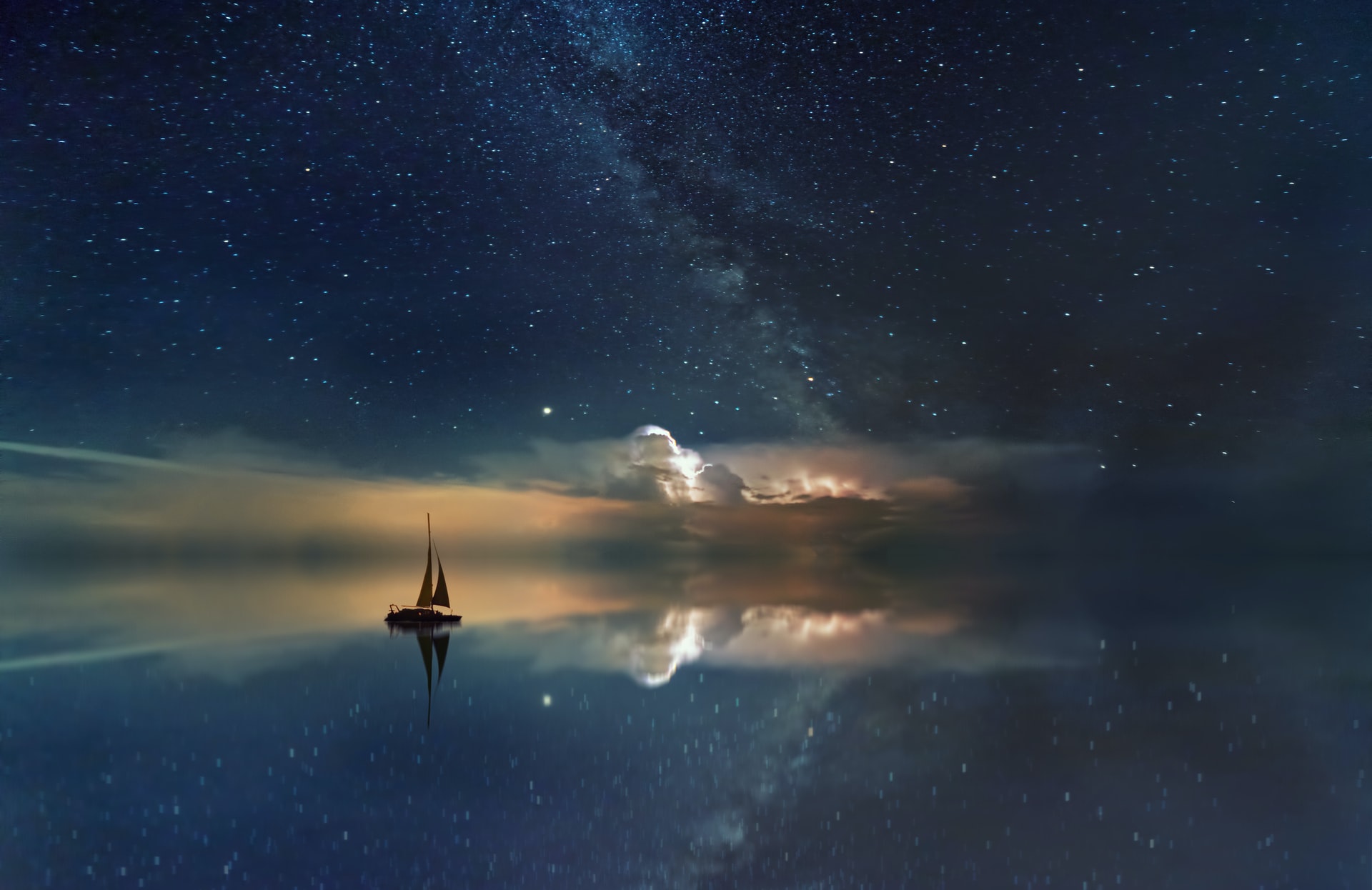 The True Captain of Your Ship
Picture this. It's a fine summer's day. Out to sea, you're enjoying your sailboat. With a gentle, comfortable breeze all is well. But suddenly, you notice fast approaching rolling dark clouds. What do you do? Do you turn back? Turn into the wind? Immediate action needs to happen. A decision to be made.
While knowledge and experience will make your decision easier, what if you don't know what you are doing? What if you never paid attention to learning? Liked to wing it, ad-hock? Didn't think it necessary? Preferring to learn through doing. How will this affect what happens?
The outcome of your next effort has a lot to do with what you feel important in life. For it is our values that will adjust those sails.
What are values?
Values are a major part of our belief system. As our guiding principle, they give a strong sense of identity. In this instance, perhaps one person values safety. So, without hesitation, they turn back. But for another, it may be courage. Up for a challenge they turn into the oncoming winds. Ultimately, along with experience, decisions are made based on what matters to us.
Where do these guiding principles come from?
Stemming from the conditioning of early childhood they reflect teachings and experiences of upbringing. A parent will teach their child what they know. What they hold in value. But, as we age, they can change. Values refine.
Going back to our sailboat, maybe your Dad showed you how to sail. Taught you the 'ropes'. But what if he took chances that you now question? How do you progress? How does his experience reflect in your decision-making? As we become more of who we are, the natural process of self-evolution begins. Changing, a new guiding system is developed. One which reflects up-to-date values reflecting our unique self.
But there is more. We've talked about the sails, but what about the rudder?
Our core values. These do not change. For they reflect ethics. Rules of conduct that are based on a moral code. So, while we can hone our skills through greater awareness of what makes us – us. Evolve, embrace, and refine new values that better suit. Always it is the rudder of core values that we respect way too much to change. Why would we? For ultimately, it is the rudder that steers the ship.